The Great Lake Trails are a series of beautiful trails which threads its way around the shores of beautiful Lake Taupō for 90 kilometres. The Great Lake Trails are one of 22 Great Rides of New Zealand, part of Nga Haerenga, the New Zealand Cycle Trail Network.
Enjoyed by all levels of riders, the Great Lake Trails is full of exhilarating downhills, fun switchbacks and cambered berms- it is every mountain bikers dream. 
Taupō is known for its free-draining soil which is perfect for all-season riding. Trail surfaces stay reasonably dry and mud-free, even in winter. Some would even say that winter is the best time to ride the trails with crisp air, crystal clear days and stunning views of the snowy peaks surrounding Lake Taupō.
The Great Lake Trails take you through native forest, waterfalls, tall cliffs and deep gorges. We can't think of a better way to truly experience the beautiful landscape of our region!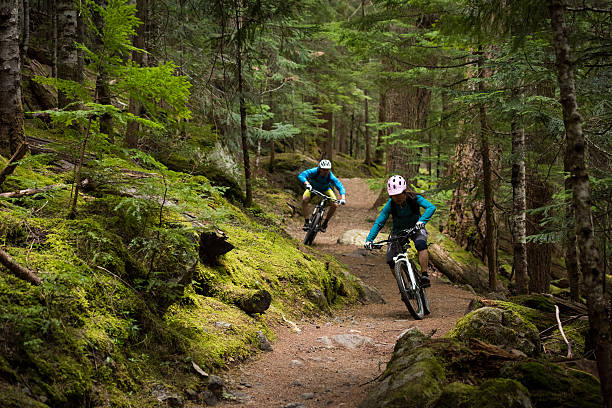 For the best experience, we recommend you base yourself in Taupō town and discover each section in your own time over several days. 
The Great Lake Trails can be broken into four sections:
Waihaha section: 30km, Grade 3, 4-5 hours

Kawakawa section: 32km, Grade 3, 4-5 hours

Otaketake section: 12km, Grade 3, 1.5 – 2.5 hours

Whakaipo section: 23km, Grade 3, 4-5 hours
For full details of each section and helpful recommendations on what to expect, check out NZ Cycle Trail.