OPENING HOURS:
Monday: CLOSED
Tuesday: Saturday: 7am till late (breakfast finishing at 11 am, a la carte commencing at 12 pm)
Sunday: 7am till 3:00pm
NOTE:
due to staff isolating and shortages that our opening times are consistently changing, so best to call reception on +64 7 378 8265 when wanting to dine with us.
A delicious bistro style cuisine to satisfy all tastes
Look no further for your BEST dining experience in Taupō. Lake Bistro serves culinary delights in a relaxed and stylish atmosphere, topped off with the majestic panoramic view of Lake Taupō and the mountains.
Our A La Carte Menu features a range of signature dishes to enjoy. From the ever popular Fresh fish of the day to our mouthwatering Scotch Filet and a fabulous array of options for the Ketogenic diet, there sure is something to tantalise your taste buds.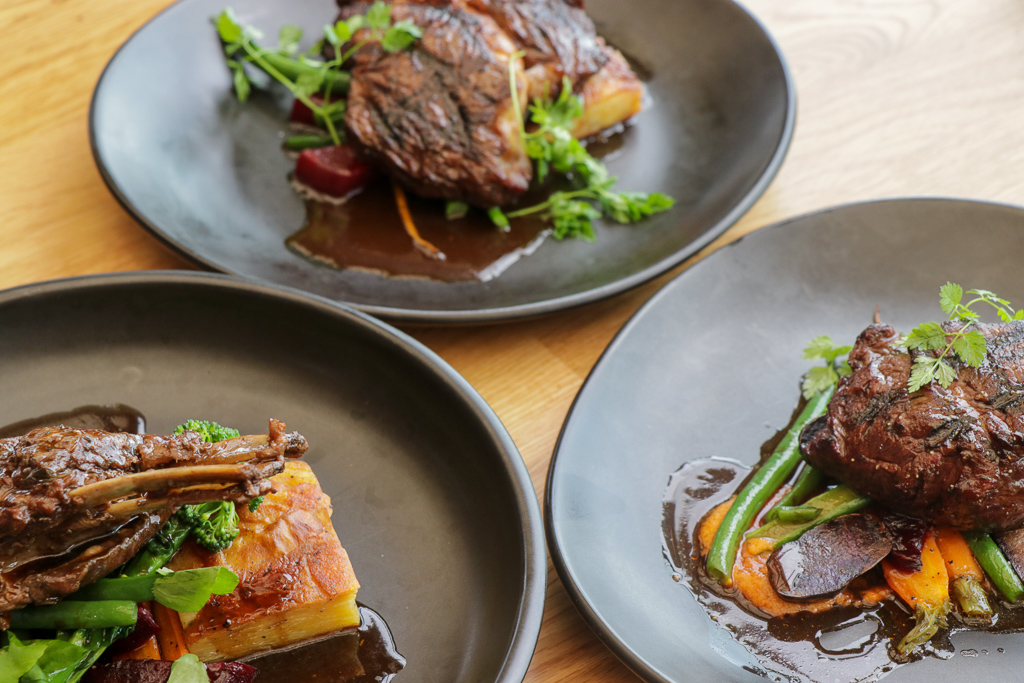 Our friendly and attentive team thrives to deliver outstanding customer service and will make certain that you enjoy your dining experience at Lake Bistro.
Reservations
To book a table at the Lake Bistro Taupō please call +64 7 378 8265. Reservations are a must for dinner. There is no need to book for the lounge or terrace lounge.
Taupō Breakfast with a view
Imagine yourself enjoying a fresh, hot barista made coffee, looking out across the magnificent site that is the Great Lake itself. Your only worry will be making your selection from the many scrumptious options our breakfast menu has to offer. 
Favourites such as eggs benedict or the spanish omelette are just as popular as our toasted brioche with maple syrup or homemade muesli. Available add-ons ensure your breakfast is prepared to your liking – a great breakfast to start a great day! 
Unforgettable Lunch and Dinners
Unwind and relax with a delicious meal at Lake Bistro restaurant, complemented with a wine or beer from our vast selection. Our gastro pub inspired dinner menu is filled with delicious options for you to enjoy in a relaxed bistro atmosphere. 
Afternoons at Lake Bistro, Taupō
In the afternoons, the hotel is open to guests and day-trippers for hot and cold beverages and freshly baked treats. Whether it's for a bite to eat during a walk or a glass of champagne, all are welcome to make use of our terrace and lounge. 
The Terrace
Suncourt Hotel and has one of the most stunning view of Lake Taupō and the mountains of the Tongariro National Park. Enjoy the stunning vistas from our Lake Bistro Terrace. Drenched in sunshine until late in summer and with a fully enclosed and heated area to protect you on colder Taupo days, the terrace can be enjoyed all year round.