Happy New Year!!! We hope you are feeling relaxed and refreshed for the new decade that is 2020. Summer is well underway in Taupō  and we loving the warm weather and the waves of people that choose Taupō as their holiday destination. Check out what is happening this month whether you are into Ultra Marathons, Culture, Music or Food, during your stay at Suncourt Hotel & Conference Centre make sure you check out Taupō's event calendar. It is always jam packed all year round with a wide variety of events to keep everyone entertained.
1) Market Central
Northcroft Domain, right outside of Suncourt Hotel & Conference Centre| Every Sunday at 9:00am – 1:00pm
We are so excited to have Taupō's weekly market right on our doorstep! There will be an abundance of art and craft stalls, fruit, vegetables, honey,  flowers, cheese, handmade bread and baked delights. Spend your Sunday morning relaxing and spending time with friends and family while taking in the beautiful views of the lake and mountains at Market Central.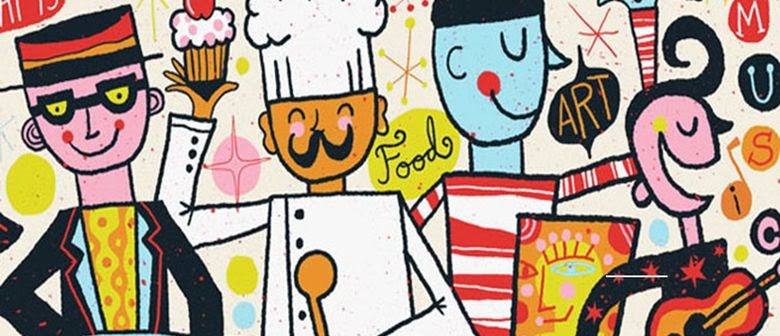 2) Taupō Summer Carnival
Tongariro North Domain | Tuesday December 31st – January 7th 6:00pm – 10:00pm
Start 2020 with all the carnival favourites like dodgem cars, slizzer, explorer, carousel, giant slide, carnival games and of course hot dogs, candy floss and so much more! They even have mini pass' available for children.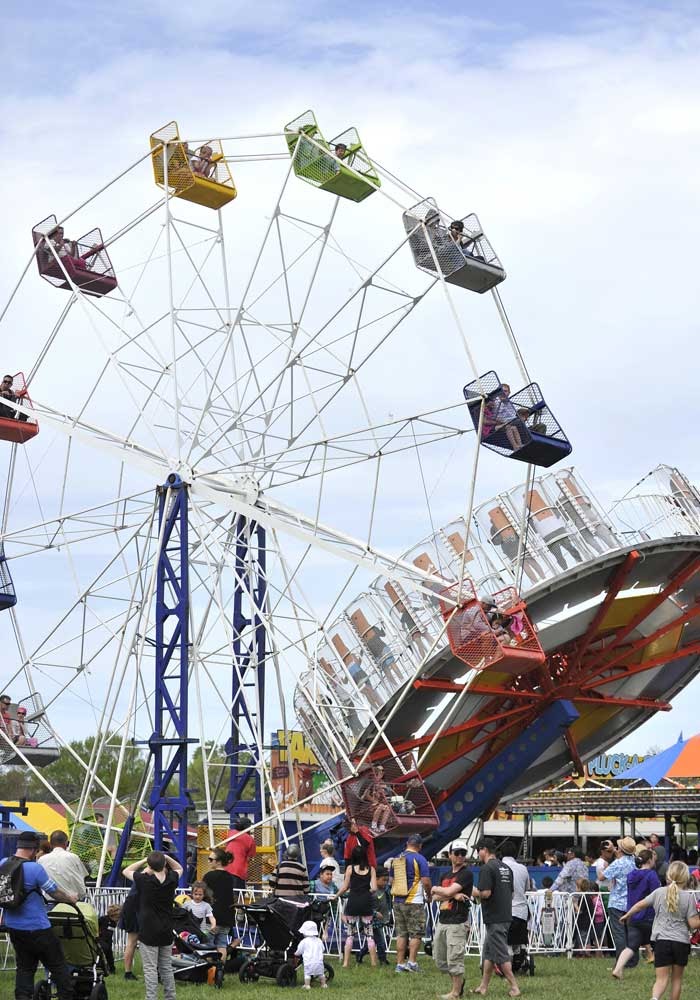 3) Ko Taupō Te Moana
Taupō Museum | All of January 10:00am – 4:30pm
An exhibition about our moana/lake- Taupō-Nui-ā-Tia, with new art works created by fifteen contemporary Tūwharetoa artists. 
This is the first time in over 20 years that Tūwharetoa artists have been brought together to exhibit collectively as Ngāti Tūwharetoa. These will be displayed in a variety of mediums from carving and weaving, to video, painting, sculpture and more.
'Ko Taupō te Moana' draws inspiration from the pepeha of Ngati Tuwharetoa which refers to the landscape and moana as an integral feature of identity. This exhibition serves to acknowledge and celebrate our moana in which many nations and people travel from near and far come to view, experience, and appreciate.
An exhibition presented by Taupō Museum, and Tūwharetoa Māori Trust Board.
Curated by Piata Winitana-Murray.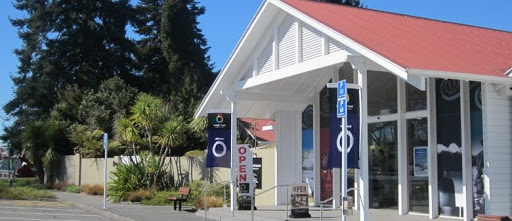 4) The Taupō Jazz Festival
Great Lake Centre | January 18th & 19th
The first of its kind in Taupō, and happening over the bank holiday weekend, this fabulous festival features New Zealand's finest jazz musicians. A smorgasbord of genres: Dixieland, Trad, Big Band to Klezmer, Contemporary and Swing plus captivating speakers covering the iconic moments in the history of Jazz. Find out more information here.
5) Taupō Historic GP
Bruce McLaren Motorsport Park Great | January 18th & 19th from 9:00am
Taupō Historic GP has been expanded from previous years editions of the annual gathering of historic racing cars to also celebrate a dedicate marque of car- Alfa Romeo. 
Alfa Romeo will be the first of what organisers of the annual event at Bruce McLaren Motorsport Park, Taupō intend to be an annual marque celebration reflecting the tradition of what is now the country's most foremost motor race meeting exclusively dedicated to historic racing cars. 
There will even be an aerobatic display by the Royal New Zealand Air Force Black Falcons.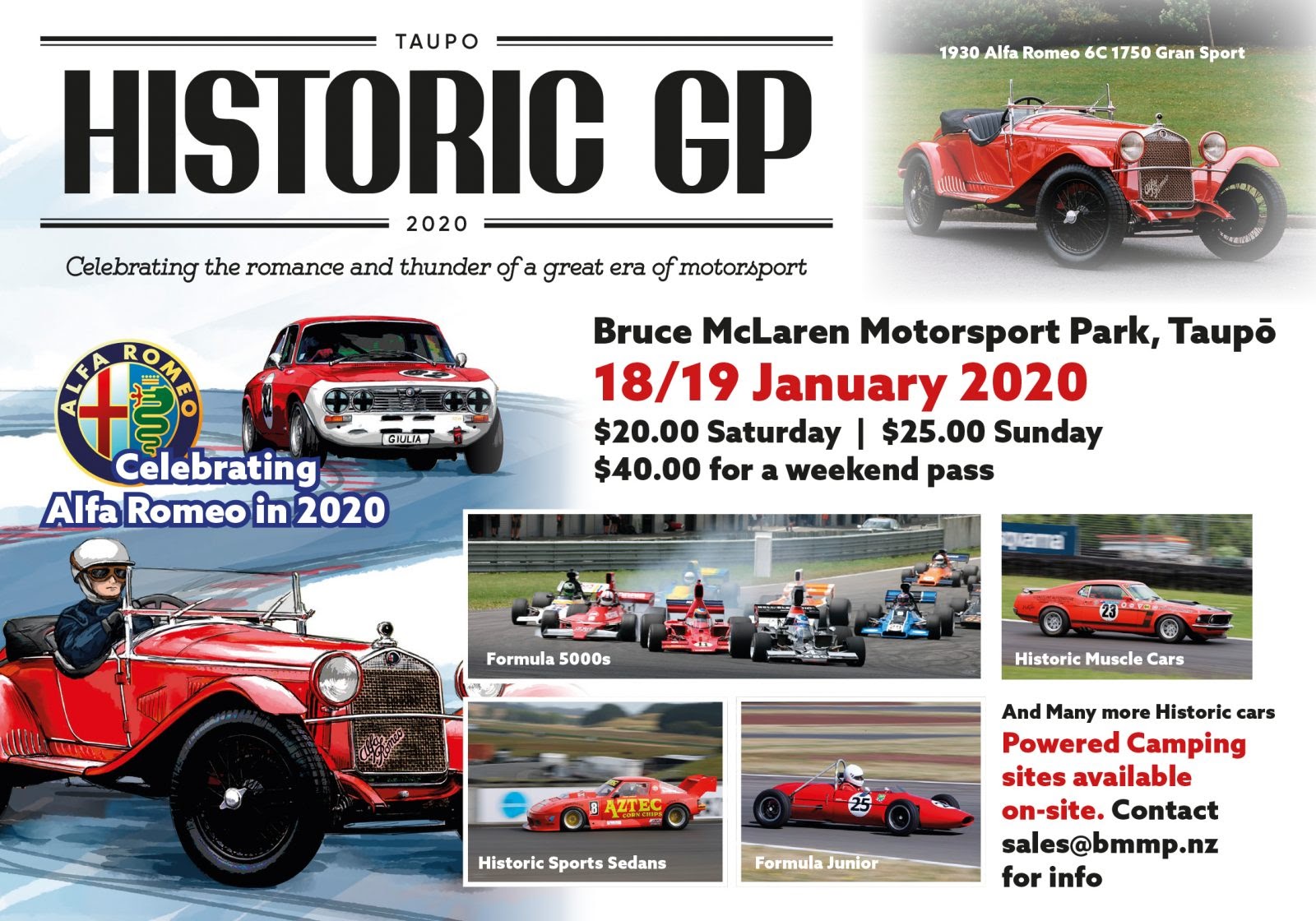 6) Mahi Aroha- Whanua Nature Day
Tongariro South Domain | January 18th 9:00am – 11:30am
This annual programme has been run every summer for over 50 years! It is a family orientated event and aims to highlight the importance of protecting the natural environment through participation, and inspiring children and adults to get involved in conservation. Head along for some hands-on family fun. Learn to take action for wildlife and the planet. Connect with nature! Harakeke weaving, nature art, make bird feeders, build your very own rat trap and so much more!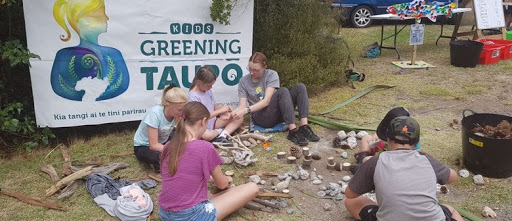 7) Taupō Summer Festival
Riverside Park & Unison Amphitheatre | January 25th 10:00am – 7:00pm
With music spanning the decades, from the late 60s through to early 2000's, the 2020 line up will star Billy Idol, George Thorogood and The Destroyers, Anastacia, Creedence Clearwater Revisited and Smash Mouth- you will not be disappointed!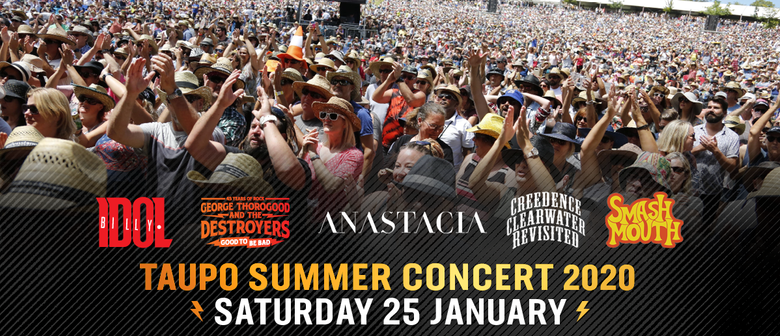 Stay safe and enjoy the Summer Holidays! Don't forget that these are just a few of our favourite events happening in the New Year, make sure you talk to our Team at reception for other events that are on during your stay at Suncourt Hotel, there is always something, so get amongst!