Have a question? You can contact us anytime.
+64 7 378 8265
Suncourt Hotels
Terms & Conditions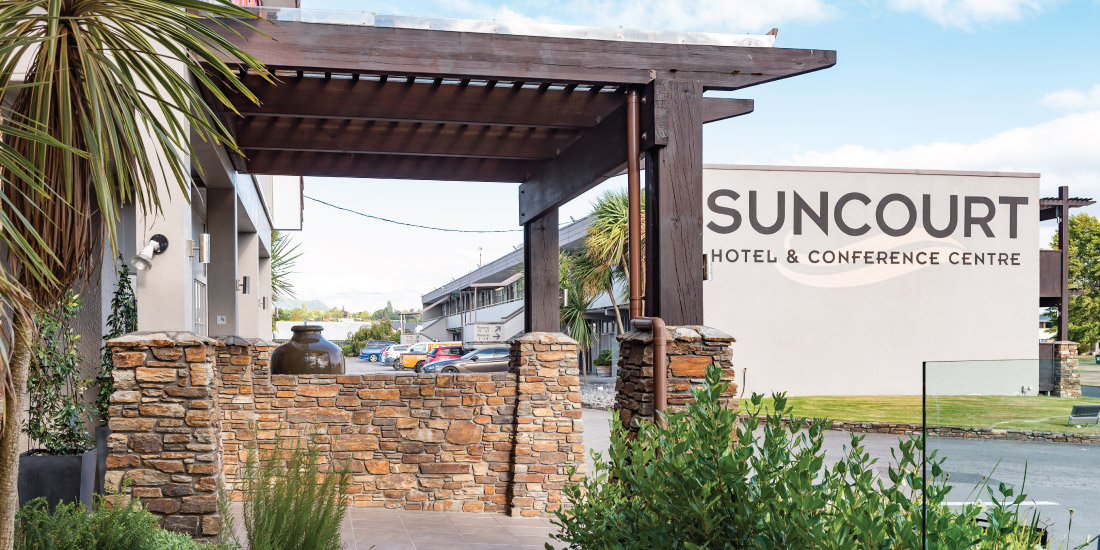 Suncourt Hotels
Terms & Conditions
At Suncourt we provide guests with a choice of on-site facilities to use during your stay including; outdoor pool, heated plunge pool, children's grassed playground with trampoline, two guest laundries and FREE WIFI. We have ample FREE on-site parking with room to park your bus or boat.
Check-in Time: 3pm onwards
Check-out Time: 10am
A late check-out time of 12pm may be available for an additional $20 surcharge.
A late check-out time of 1pm may be available for an additional $50 surcharge.
CREDIT CARD AUTHORISATION
All credit cards are pre-authorised at check-in, this authorisation also allows charge back of incidentals. Upon your departure when you present your card we can finalise the transaction. Guests who only have a credit/debit card will need to provide a security bond.
SECURITY BOND
Guests who cannot supply a credit card authorisation will be asked to pay for their entire accommodation at check-in plus $100 bond. One form of photo ID, e.g Drivers Licence or Passport will also need to be produced and photocopied. The bond can be refunded at checkout upon inspection of your room.
SPECIFIC ROOM REQUESTS
We have a variety of ground floor and first floor rooms. Every effort will be made to accommodate you on the level or room you request however this is not guaranteed and is subject to availability.
CANCELLATION POLICY
Due to the nature of our business, cancellations affect us significantly. Any reservation cancellations 48 hours prior to the arrival (2pm) will not be charged any penalty unless a non refundable special offer has been booked. Cancellations inside 48 hours of arrival (2pm) will incur the first night's accommodation cost. If it is necessary for a guest to leave prior to his/her scheduled (booked) departure date, the guest will be charged for the night(s) unused.