Whether you are a local looking for a new brunch spot in Taupō or a guest staying at Suncourt Hotel, the new breakfast menu at Lake Bistro has a variety of savoury and sweet options all made fresh in house, and the best locally roasted coffee for you to start your day! 
Here are our top 4 staff favourites from the brand new Lake Bistro Breakfast Menu:
Let's start with the Trio of Brekky Sliders. This is the perfect option for that person who likes to try a little bit of what everyone else orders. This dish is three sliders all with their own delicious palate of goodness. Slider one has bacon, egg, tomato and relish, slider two has tomato, hash cake and micro greens with olive chutney, and slider three has breakfast sausage with onion jam and cheddar cheese! These humble breakfast classics will be the most melt-in-your mouth, ridiculously delicious breakfast combination you would have had in months!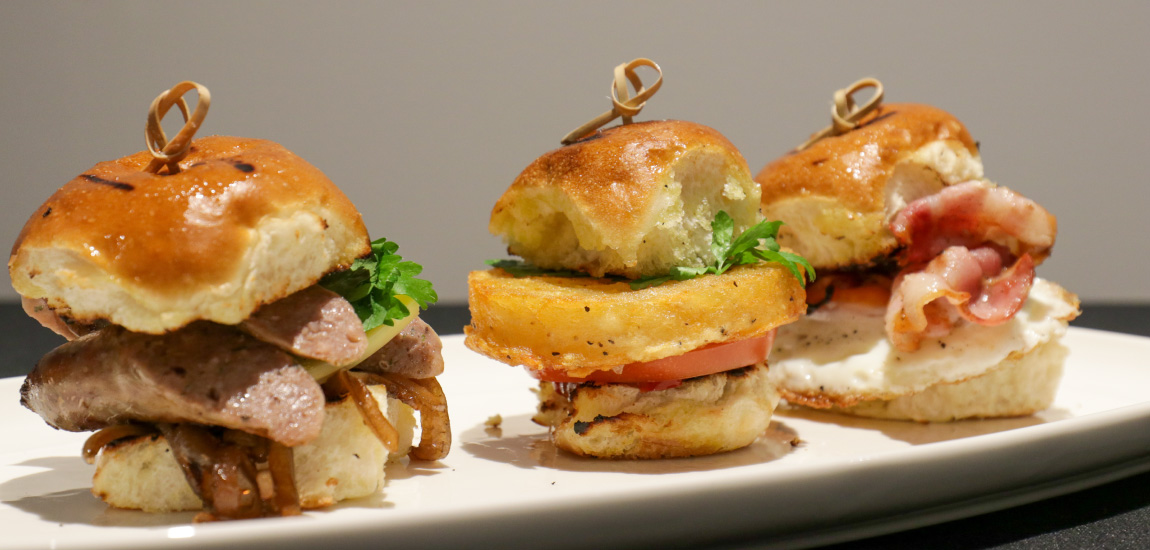 Our next staff favourite is the Cinnamon & Buttermilk Pancakes. These seriously yummy pancakes are for all of you who have a sweet tooth. Treat yourself and start the day with vanilla ice cream or unsweetened Greek yoghurt, nut crumble, berry compote, grilled banana and maple syrup. The sweetness of the syrup, quickly followed by the delicate, buttery flavour of the pancake itself complement each other perfectly. Before you know it, all that will be left on your plate will be a few dribbles of the berry compote and maple syrup.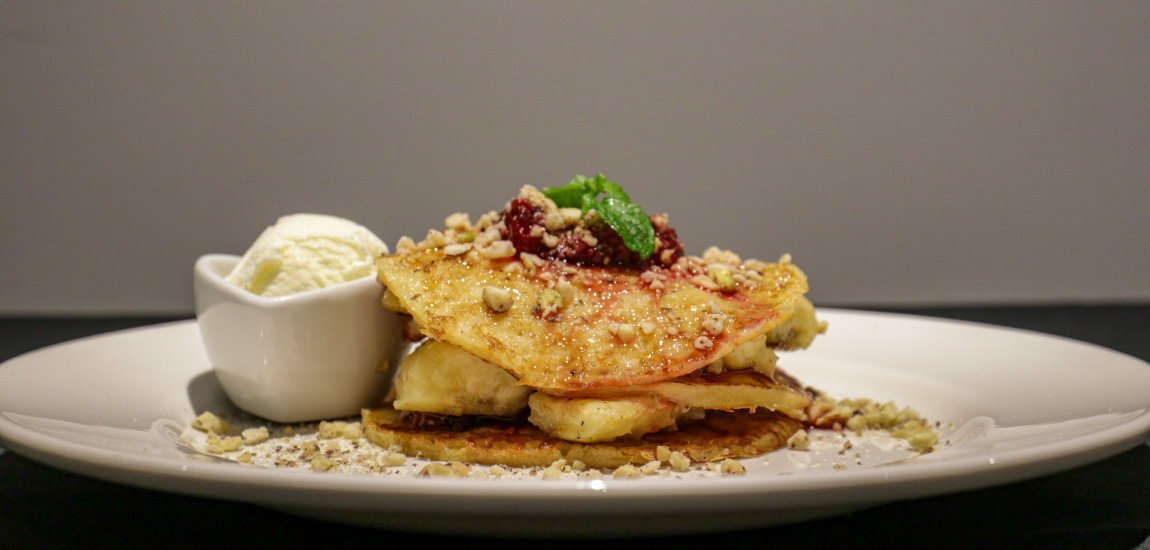 There is no such thing as a perfect burger however, the Lake Bistro Brekky Burger gets pretty close. Built around a fried egg and bacon, layered with avocado, tomato, and then topped with tomato relish, onion jam, and then drizzled with hollandaise only to be held together with a toasted artisan-baked brioche bun. Add a hash cake and we think this is a near perfect way to start the day.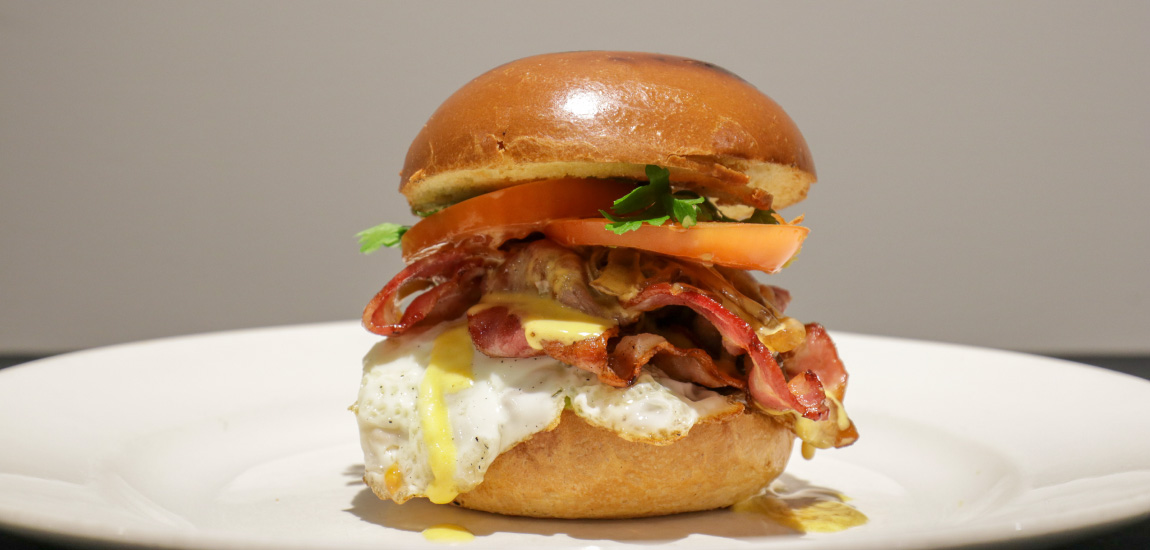 And finally we have The Big SC, who doesn't love a classic cooked breakfast, not only is it a feast for the eyes, but it will set you up for whatever the day brings. All the breakfast essentials are in this dish; a combination of both bacon and sausage, your choice of poached, fried or scrambled eggs, roast field mushroom, vine ripened tomatoes and a hash brown. Complemented by relish and our toasted artisan-baked sourdough.
For those of you who are staying at Suncourt, add The Big SC to your reservation as part of the Bed & Breakfast Package and receive a free drink on us! Ts & Cs apply, talk to our staff on arrival.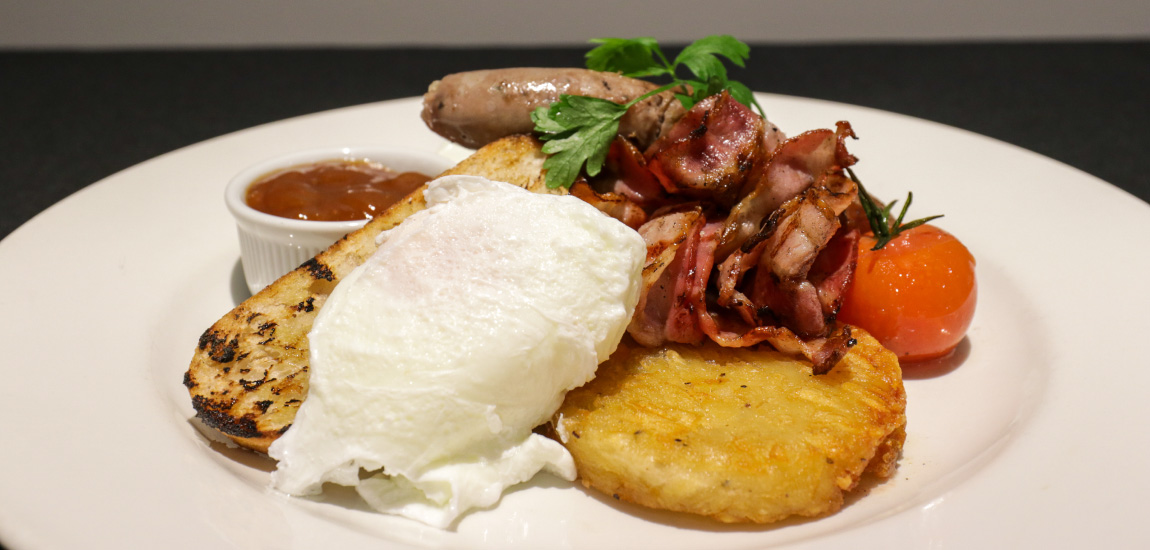 These are our top staff picks, check out our new menu for even more tasty options! Lake Bistro is open for breakfast from 7am – 11am, we have picturesque views of Great Lake Taupō and a brand new mouth-watering-menu, check us out today!