New Year, New Decade, New Menu
We are kicking off a New Year (and moving forward into the new decade) with a new seasonal à la carte menu at our Lake Bistro! 
We pride ourselves on seasonally updating our menu, sourcing local when possible and using the freshest of ingredients. Whether you are a local looking for an evening dinner spot in Taupō or a guest staying at Suncourt Hotel, the evening menu at Lake Bistro has a variety of options all made fresh in house, and a well matched wine list to compliment your meal. 
Here are our top 4 staff favourites from the brand new Lake Bistro Evening Menu:
Tomato Gazpacho with Pancetta
This is a great palate starter with chilled soup made with tomato, cucumber, garlic and fresh herbs all served on our artisan-baked bread. This is a refreshing summer starter that is packed full of flavour, the perfect way to start your dining experience.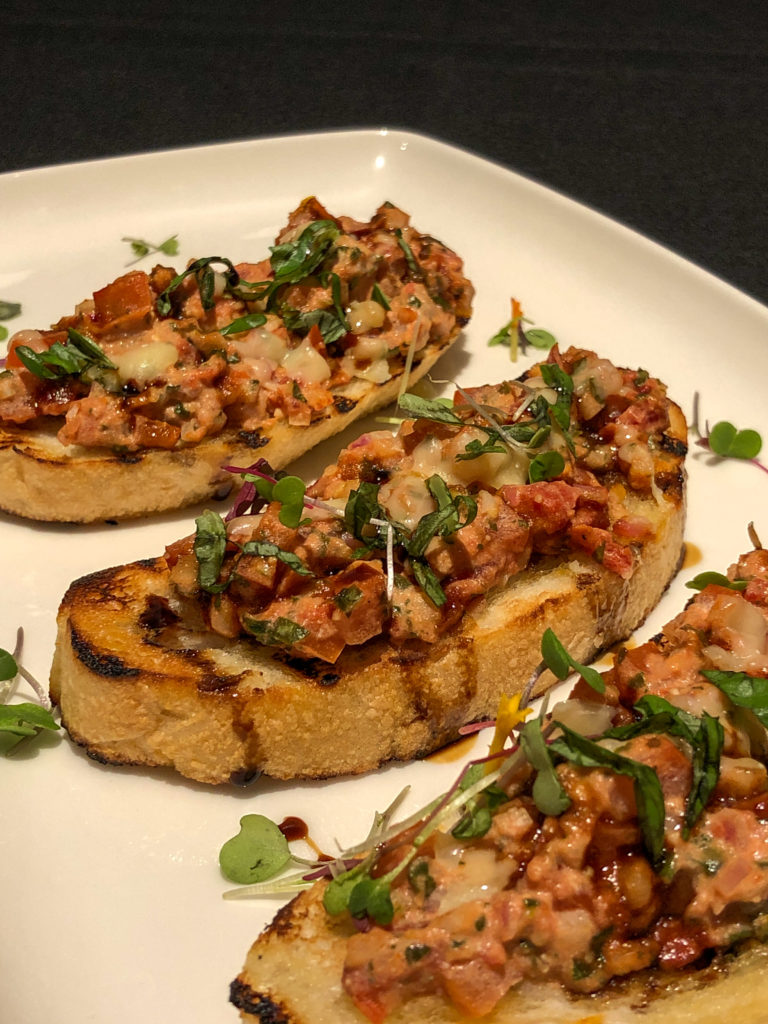 Creamy Cashew Pesto and Mushroom Tagliatelle (Vegan)
We have put our own spin on the classic creamy pasta and turned it into a favourite for all. Our creamy cashew pesto and mushroom tagliatelle is full of authentic pasta, fresh spinach, basil and peas, and finished with olive oil and balsamic vinegar.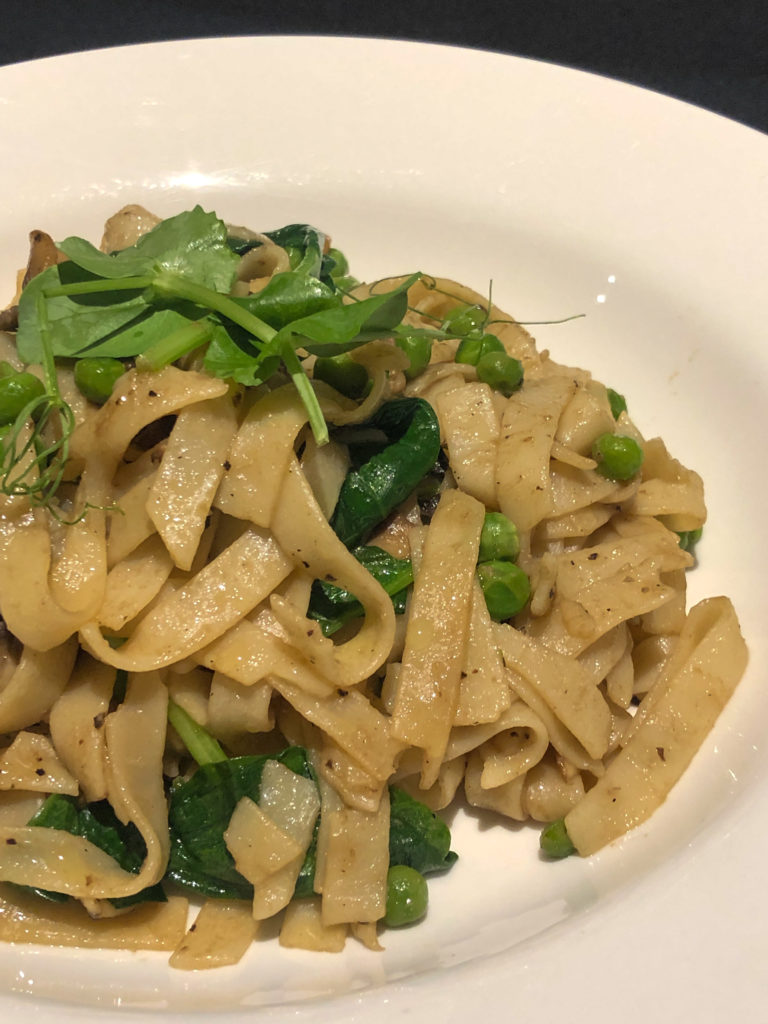 Five Spiced & Twice Cooked Pork Belly, Prunes & Granny Smith Apple Salad
Pork Belly always goes down a treat, even more so when its five spiced and cooked twice! This dish has the most divine assortment of flavour that will probably have you reordering it time and time again. With spice and maple syrup rub, marsala sauce, crush agria potatoes and vegetables, along with the crispy crackling this is the perfect palate of goodness as your main dish.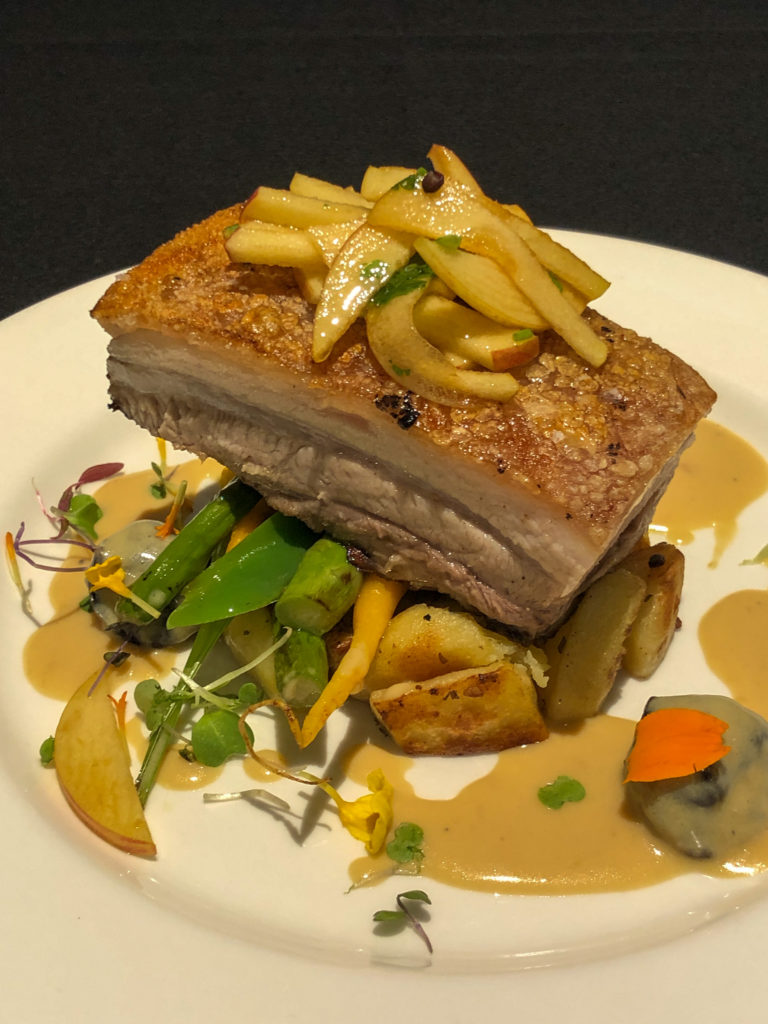 Rich Chocolate Tart 
What better way to wrap up your dining experience than with our in-house baked chocolate tart with chilli sorbet? We cannot think of a better way to finish the night, accompany it with a glass of our organic wine and you will be satisfied, relaxed and ready for bed.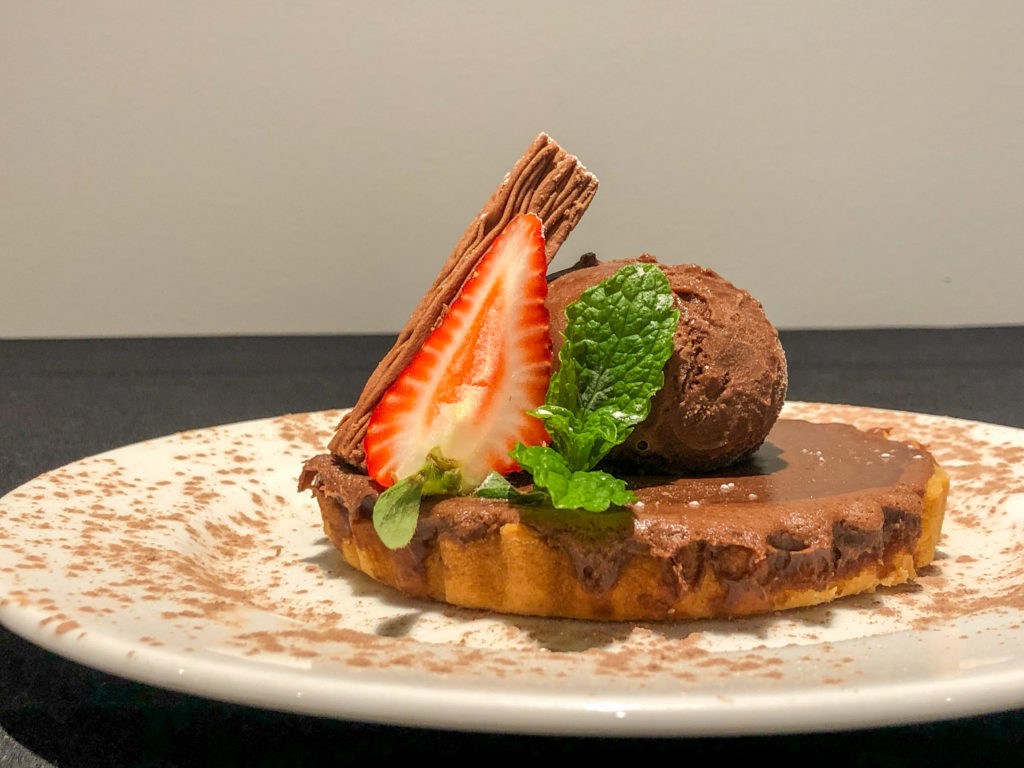 These are our top staff picks, check out our new menu for even more delicious options! Lake Bistro is open for dinner from 5pm- late, we have picturesque views of Great Lake Taupō and a brand new mouth-watering-menu, check us out today!