Have a question? You can contact us anytime.
+64 7 378 8265
Our Sustainability Journey: Qualmark
We are thrilled to announce that we have received a 4/5 star grading and have achieved a Silver Sustainable Tourism Business Award for yet another year! This year we scored higher due to the work we put into refurbishing the Lake Bistro and our accommodation rooms. We also have worked on developing and implementing new systems which have streamlined and helped our staff significantly within the day to day operations.  
Qualmark is a certification that helps travellers like yourself quantify the information you are presented with about New Zealand and our tourism experiences that are available. Qualmark acts as the final seal of approval that signifies the experience that you are paying for is in fact one of the most high quality, safe and sustainable experiences on offer in New Zealand. 
These are the 3 key pillars of what Qualmark stands for:

The Silver Sustainable Tourism Business Award for Suncourt Hotel & Conference Centre means that it is evident that we are a sophisticated tourism business that consistently exceed visitor expectations. It means that at Suncourt we have proactive leaders and managers that ensure that a culture of high performance is evident throughout the entire Hotel. It also means that we have a real focus on continuously improving our economic, social and environmental performance to ensure that as a Hotel we are genuine, and a constantly improving sustainable experience.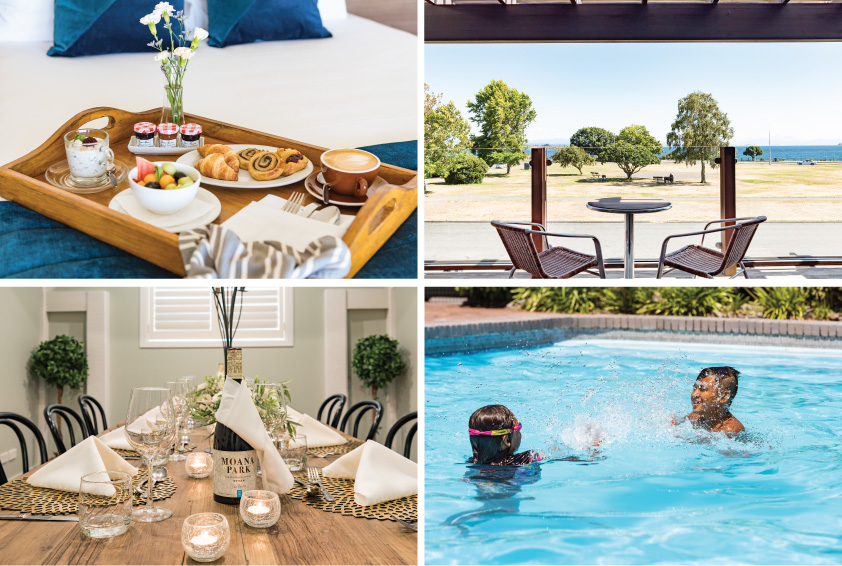 We are really proud of our team for the role they played in maintaining this award, we wouldn't have been able to do it with out them.
We can't wait for you to visit and experience Suncourt Hotel & Conference Centre, and all that we can offer. Talk to our friendly staff at reception if you want to learn more about our Sustainability Journey and what we are doing to look after Aotearoa, our beautiful country.